Private and Public Gardens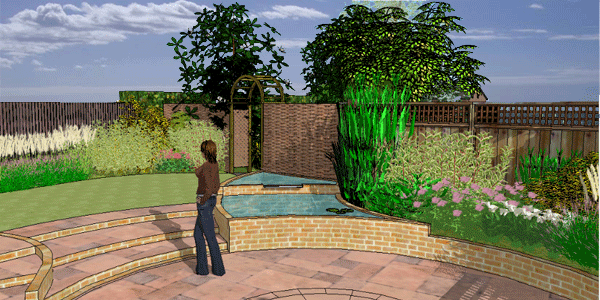 I design functional and beautiful gardens for both private residences and public open spaces. My background in horticulture and garden design (as well as landscape architecture) enables me to transcend scales and create places that work on many levels, from small intimate spaces for entertaining, to larger open spaces of multi-functional use. I work in both modern and traditional aesthetics, with a focus on innovative and atmospheric lighting. I like to use water and planting to create movement and sound in gardens.
Locations and Methodology
I am able to undertake garden design projects in and around Nokia and Tampere. Usually, I like to start with a site visit to discuss the client's requirements, and gauge an understanding of the site. I then either commission an independent survey, or undertake a short site survey myself (depending on scale and complexity of the site).
My initial ideas are presented in hand sketches. Following this stage a design is worked up on the computer. I find this allows for the fluidity and creativity of hand sketching with the convenience and speed of computer aided design.
Prices
An individually tailored quote works best for each project, so please get in touch for a no-obligation free quotation.