I write books and articles on a range of interesting subjects from business ecosystems and ethics to landscape and horticulture. I also translate and copyedit websites, contracts, and technical instructions etc from Finnish to plain English.
Books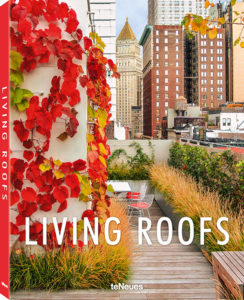 I have written a book, Living Roofs, on behalf of TenNeues publishing,
I can write copy for a range of subjects from landscape architecture, garden design, gardening, and horticulture. I offer competitive rates for short articles for magazines and websites, as well as larger extended texts for books etc.
I have written over 25 articles for Landscape Architects Network (now Land8), including their most read article ever, 8 Amazing Facts About Trees That You Didn't Know. In my role as Content Director for LAN I advised the team of over 50 writers on how to improve their writing, as well as researched the latest trends in landscape architecture and viral marketing.
List of published articles
Chediston Partners LLP
I write for Chediston Partners on the subject of fairness business. We believe that markets become more sustainable when all parties act fairly. This involves offering fair terms of business, and financial redress, as well as not pressing that immediate momentary advantage in favour of helping the smaller party for longer term gains.
Landscape Architects Network
I joined Landscape Architects Network in 2012 as a volunteer writer, before working my way up to Co-Editor and eventually Content Director in 2015. During my time I wrote many articles, some of which are no longer published on their website. The links below lead to those articles which are still live on their website.